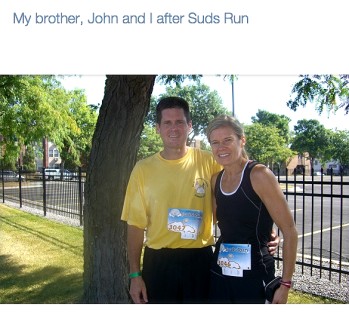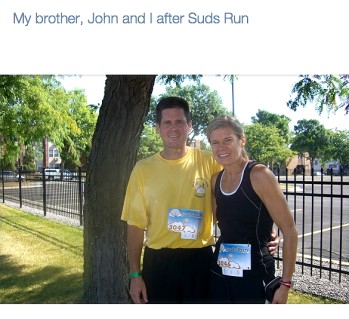 I first met Ryan at Lifetime fitness when I enrolled in a Group Boot Camp class following a move from Steven's Point, WI to Eagan, MN, 2005. I was exercising seven days per week and obtained an injury to my right knee, forcing me to leave Lifetime and work out on my elliptical at home and join a yoga studio.
My daughter Jessie was surprised with a diamond, November 2010, choosing to marry the summer of 2011.
Mother of the Bride was a new concept that brought one thought to mind, "I need to get in shape".
I knew Ryan had left Lifetime and had started Renegade fitness. I joined a group of two other awesome women, working out two mornings per week. This was my first endeavor with weight training. I couldn't lift or squat.
Overcoming claustrophobia, I completed the MAP assessment with Derek Voskuil. After receiving the data, I realized, that I was not exercising efficiently. In other words, I had to kick it up a notch. Reading novels on my elliptical became a thing of the past. I began searching Craigslist for a used Treadmill. Working out in "the zone", demanded a change in diet, requiring me to decrease carbs and increase protein, fruits and veggies.
I then asked Ryan if our group would consider working out three days a week as I had made a commitment to myself to continue to lift.
What I didn't expect was as I begin lifting heavier weights, stretching tight hamstrings and gaining balance on the bosue ball (my legs still shake), my confidence and self-assurance began to grow. I was "blooming" (per my therapist). I was developing a voice. Moving from an insecure divorced single mom to someone who was standing on her own two feet, offering an opinion, making decision's and using eye contact. My children started complimenting me on being "in shape".
I truly thank Ryan for his persistence, and comments, "Go Jean-o, straighten your back, look up, pull, push, and come on, one more". It has changed my LIFE!!