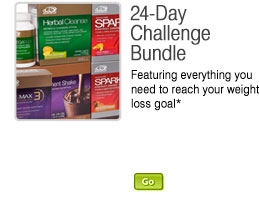 With summer closely approaching, many of us desperately want to look and feel better. Whether its to look sexier than ever in that bikini or eliminate that winter beer gut, we all have a common goal in mind.
So we are promoting Advocares 24-Day Challenge to help us look and feel better this summer.
Program details:
Days 1-10: Herbal Cleanse
Days 11-24: Core Nutrition System Kits (start your daily nutrition off quickly and correctly)
Total daily cost is $11.22 which really is inexpensive
Contestants not only achieve rapid fat loss success but the winner of the challenge (highest weight-loss percentage to starting weight) receives either a free month of group personal training, 3-1on1 personal training sessions(valued at $267) or another 14 day supply of the metabolic nutrition system kit.
For ordering please contact us via web or call at 651-402-8847!