Well, spe renegade athletes have really done it again!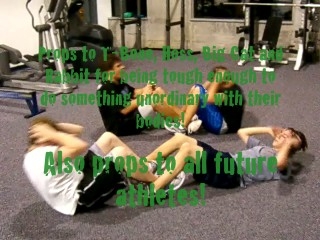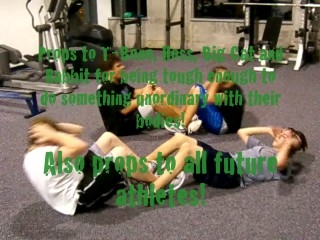 After a few bumps, bruises, hard work and determination, month three's performance based program design has really helped the boys succeed, aboloshing their competition in pre-season lacrosse practices/scrimages.
Here's the breakdown of success and highlights 3 months of training brought the athletes:
Hoss: Voted by coaches most improved player
Adds 30lbs to bench press in 3 months
Adds 50lbs to squat
Rabbit: Bench Press 1rm month 1 = 115lbs
Bench Press 1rm month 3 =165lbs
Added 60lbs to squat
Adds 3 inches to verticle jump
Big Cat: Adds 40lbs to bench 1rm
Adds 2 inches to verticle jump
Adds 50lbs to squat 1rm
T-Bone: Will be reported next week
***These are just few of the many amazing accomplishments made over the past 3 months. With a little over one month before the 2008 lacrosse season starts, the boys are hanging strong with another month of pain and hard work ahead, giving them more competetive advantages over everyone else.
At Renegade Personal Training and Fitness, we don't focus on the competition, we create the competition!
Now taking serious applicants.