We are filling this blog posting with several items, so please take it all in to maximize this entry and your results!
Recipe Of The Month: Avocado – Cilantro Spread
Ingredients
1 ripe fresh California avocado (6.1 oz)
1 oz goat cheese, low-fat or semi-soft
1/4 tsp onion powder
1 1/2 Tbsp chopped cilantro
1/8 tsp black pepper
1 dash cayenne pepper
1/8 tsp salt
1 Tbsp freshly-squeezed lime juice
Directions:
Combine avocado with goat cheese and mix until well blended. Add remaining ingredients and mix well.
Let stand for 1 hour at room temperature to let flavors blend.
Garnish with fresh lime slices and a sprig of cilantro. Serve.
Variations:
Serve on half-bagel or on a rice cake.
Promotions Of The Month:
#1 We are continuing the Spring Cleaning offer of 15%off thru the month of May. Too take advantage of this offer please order at the gym, not online.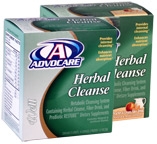 #2 Renegade and Affiliates are now offering an ongoing program call "Impact Referral Program"
Who:
Offer valid for any RPTF & Associates clients and affiliates and the referrals brought to us at
Renegade Personal Training and Fitness in Eagan.
What:
Current clients who offer RPTF & Associates a referral will receive 1 complimentary personal training session.
Those referred to us will receive the following discounts on their initial package with RPTF & Associates:
• 20% off their initial personal training package
• 15% off Max Muscle Protein Powser
• 15% off Advocare Multi-vitamins, Omega 3's, Herbal Cleanse
When:
Offer valid anytime
**For more information on this please pick up a flyer in the studio or contact us directly.