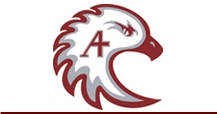 Today I had an amazing experience and opportunity to give back to Augsburg College. I met with former classmates, faculty and current students of the physical education and exercise science programs.
We discussed "post college life", job interviews and different career opportunities students may have with a degree in physical education and exercise science.
These discussions made me reflect back over the course of the last five years of my life. I remember how nervous I was when I was in I was sitting in the opposite chair from the one I was in today.
I had absolutely no clue about what I wanted to do after college. Thankfully, I've made the right decision. To this day, I still no so many old class mates that have no idea what they want to do or where there life is headed. I truly believe that leaving LTF was the best life changing event that could have happend. I'm so thankful for this.
I am pleased to announce that this amazing life changing experience is also bringing on a few more changes in my life that I will be announcing in months to come. One change being that I think I might have a great opportunity working with the Augsburg College Exercise Science department, in offering a student internship program with Renegade Personal Training and Fitness.
……..much great news to come!